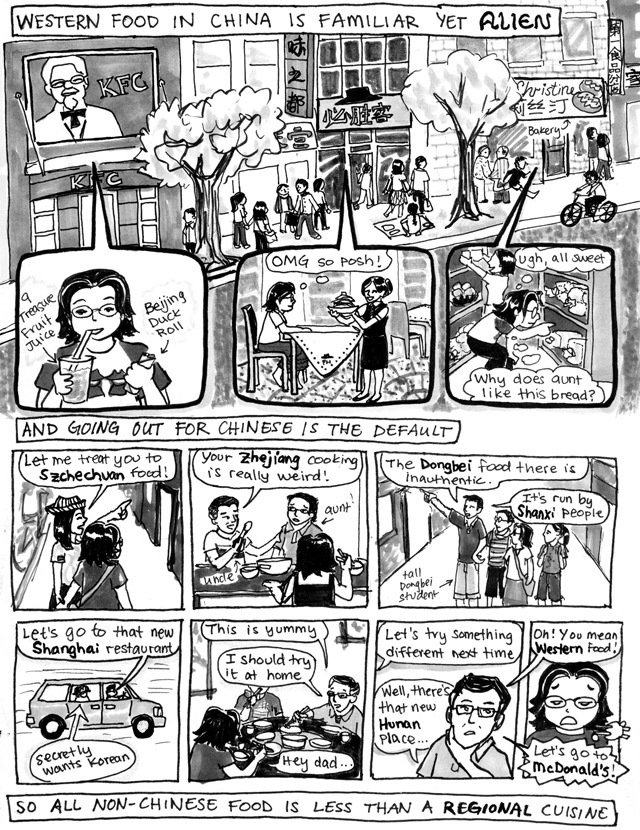 So I wrote this about a month ago, and had all but 1 row of panels finished, but then didn't work on it for about a month, during which school ended and I went to Illinois for a summer institute.
This is one of those cases where there is some exaggeration — for one, I always sit shotgun when going somewhere in the family van. Also, my parents know of other types of non-Chinese food, such as KFC hotwings and Vietnamese spring rolls.
Finally, I actually had to do a little research for this one, since I'd never eaten at a Pizza Hut in China because it's too pricey for me. But apparently it's the go-to place for western food (including pasta and a one-stop salad bar) at western prices.
The result of only letting people go to the salad bar once: