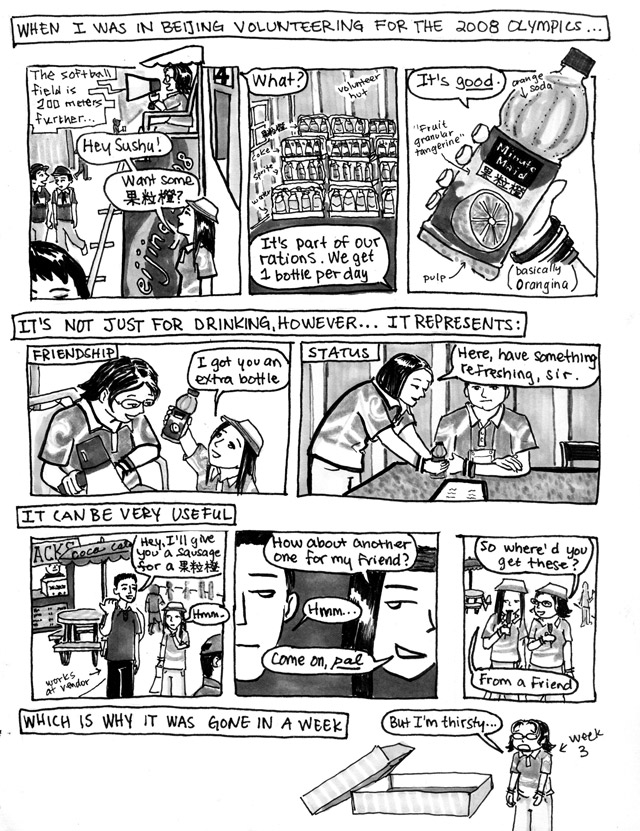 So I wasn't as impressed by Guolichen as my friends and colleagues at the Fengtai Softball Field, but I was quite impressed by the many uses and meanings of this bottled orange soda that extended beyond simply "a drink". It helped me better understand the guanxi system (connections culture).
I drew this on the flight back from Illinois, and it came rather easily, because I'd drawn a proto version of this comic on a dining table paper back in October, 2008. You can see that it still has many similar elements: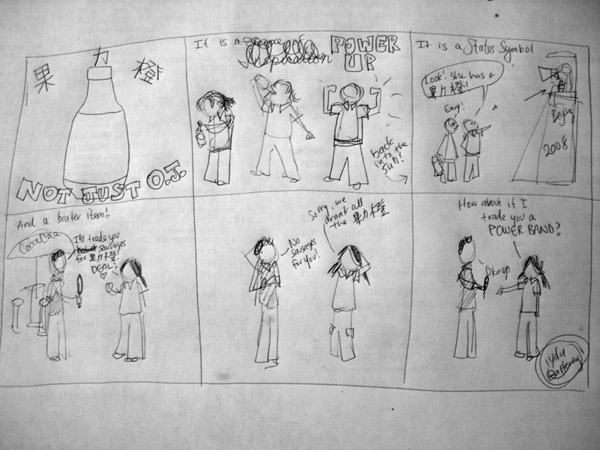 The power band is in reference to the 5 Olympics-colored power bands that we had to wear on each wrist that were specific to Olympics volunteers. People soon started trading them for other items. This comic is, I think, the first with the Olympics. My 2008 volunteer experience was very educational for me, and so there may be a few more coming down the line.
You may have noticed that these last few comics have small narrative bits. I feel like I've gotten to a degree of comfort in portraying my China experiences that I can start doing that. I hope you don't find it too disconcerting as I move away from "telling" and towards "showing".
By the way, Minute Maid is 美汁源 in Chinese ("Beautiful Juice Source"). Here's a picture of Guolichen: