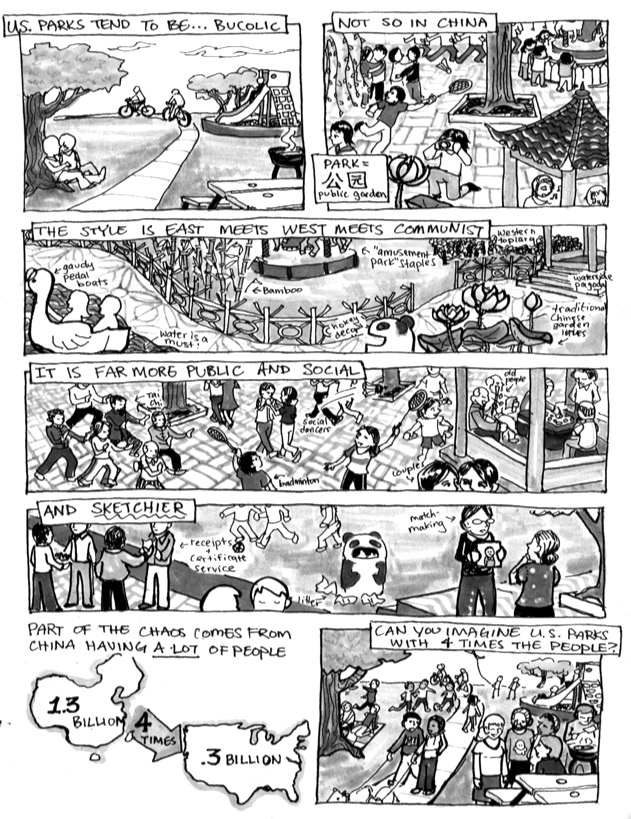 By
sushux
on February 26th, 2009
This one took a long time because I forgot that Chinese parks having a ton of people in it would mean that I'd have to draw said ton of people. Jono counted for me, and it's apparently 78 people. o.O;; But! At least I figured out the paper issue, so this one only took a 10 minute brush-up on Photoshop, instead of 2 hours.
But Chinese parks are interesting. There wasn't really a notion of a "public park" until the Westerners showed up. Nowadays the parks are either co-opted from private Chinese gardens or private western parks (from foreign concessions). No matter how Western, they'd always figure out a way to have water and meandering paths somewhere. And no matter how Chinese, they'd always add some open space. And of course, during communist times, it was also the locus of mass entertainment and amusement, so it also has remnants of amusement park "rides" (Merry-go-rounds, a horse pen, maybe a small pond with toy boats that you can race, a mirror maze, odd playground creatures…). Nowadays parks are also the place for morning exercise. There would be two taichi groups and 3 social dance groups occupying the same place. Crazy.
For example, the following photos were from the SAME PARK. Namely, the park about 10 min walk from my uncle's place in Shanghai.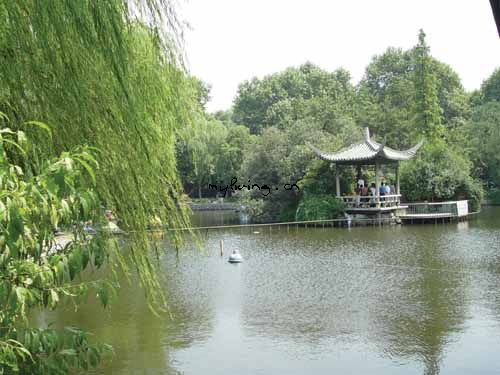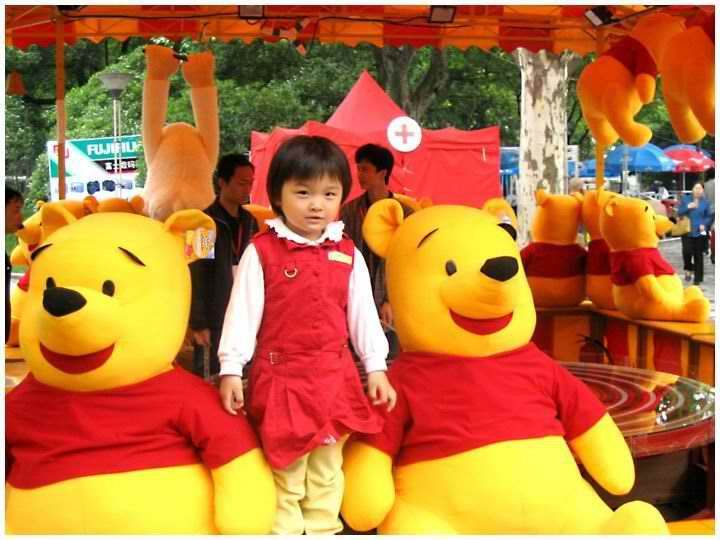 The guy in here: he's singing. Because he feels like it.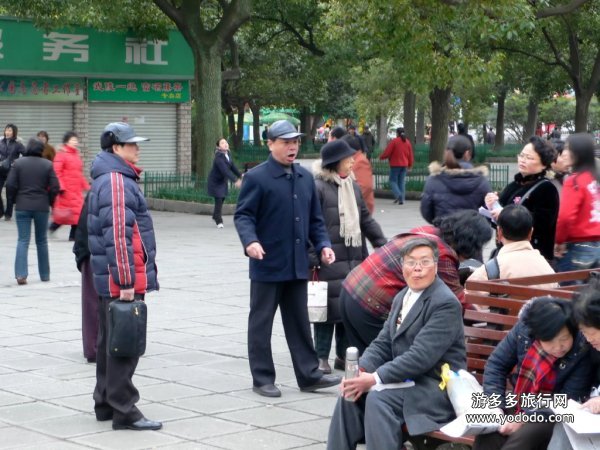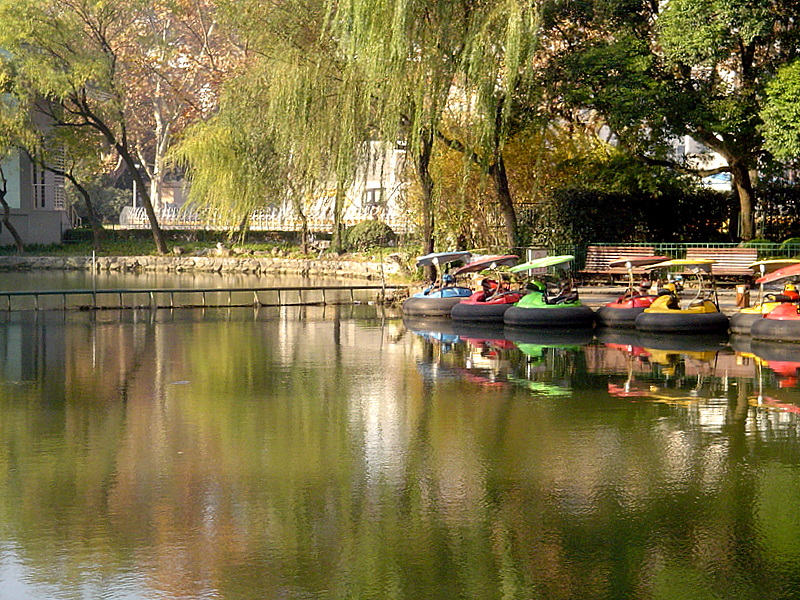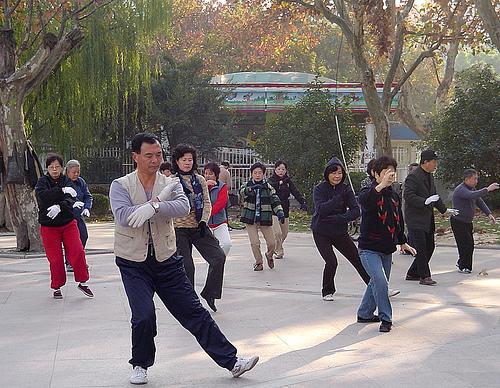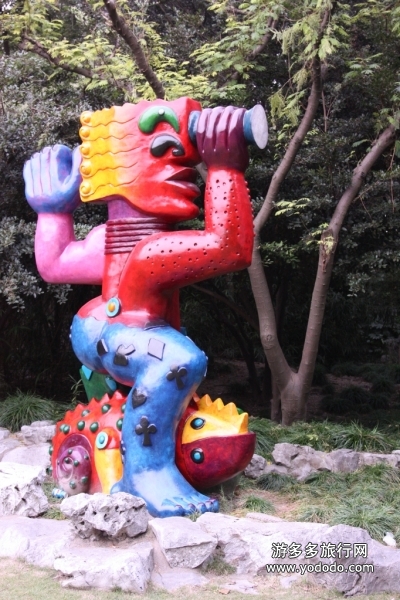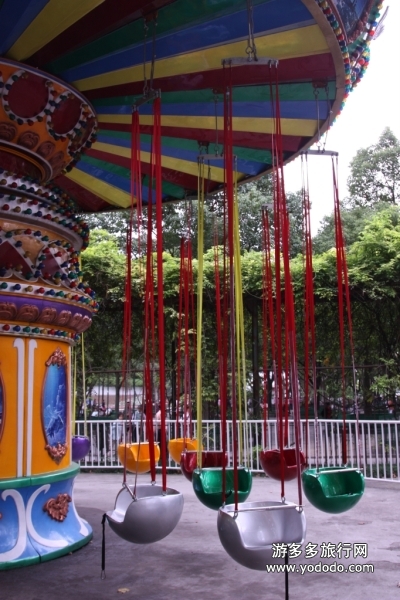 The entrance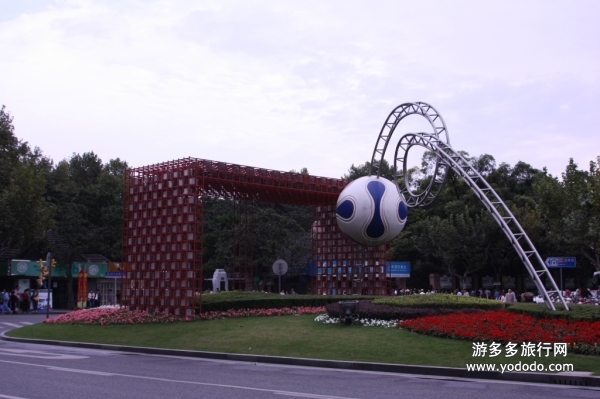 And here's one from a different park that shows the rival exercise groups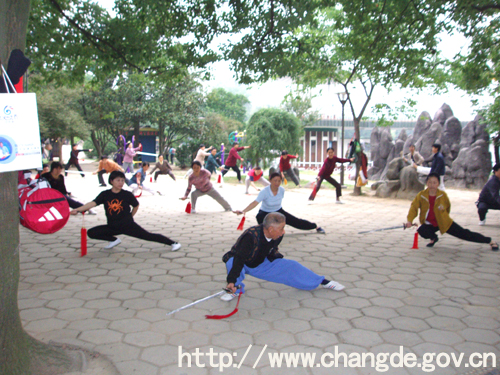 And then, there's the size issue. Chinese parks are very densely packed. For example, here is Luxun park: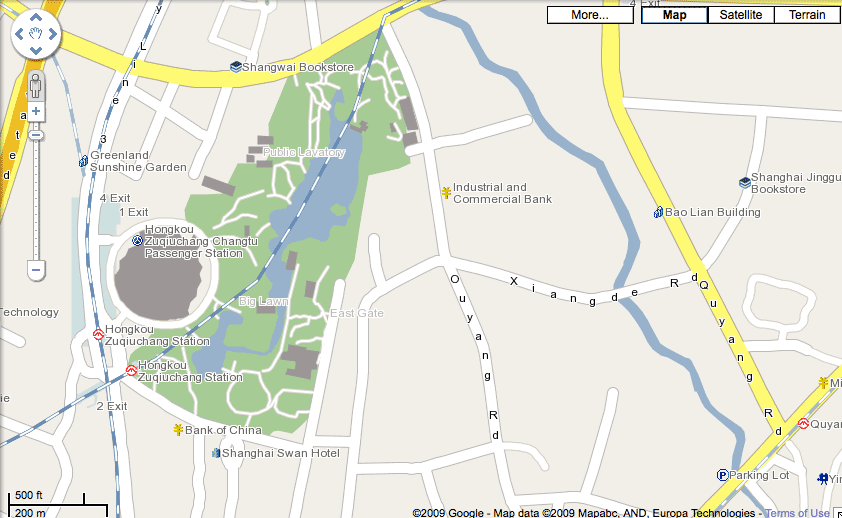 But compared to, say, Golden Gate park, it's positively tiny: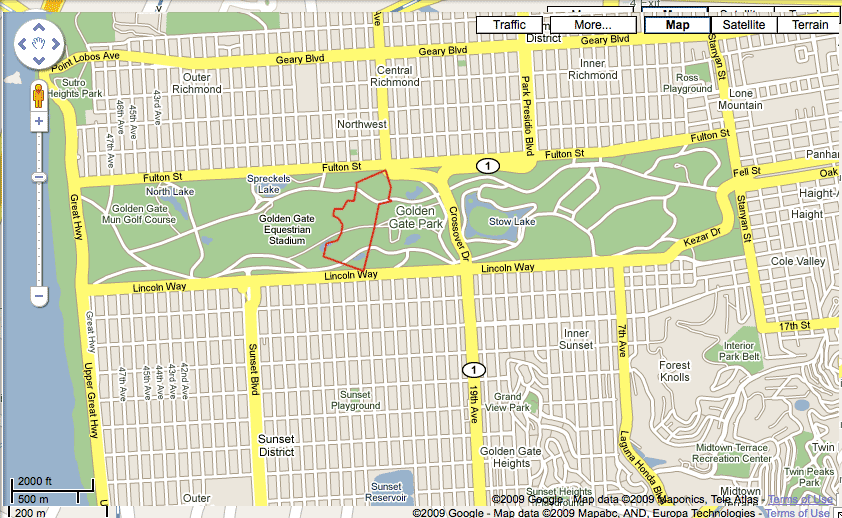 For the Palo Alto folks, it's more the size of Rinconada:

And for the Chicago folks, here it is compared to Jackson and Washington parks: